In a world filled with inequality, crises and poverty, breastfeeding is the foundation of lifelong good health for babies and mothers. We are excited to announce the slogan of World Breastfeeding Week (WBW) 2018:
Breastfeeding prevents hunger and malnutrition in all its forms and ensures
food security for babies, even in times of crises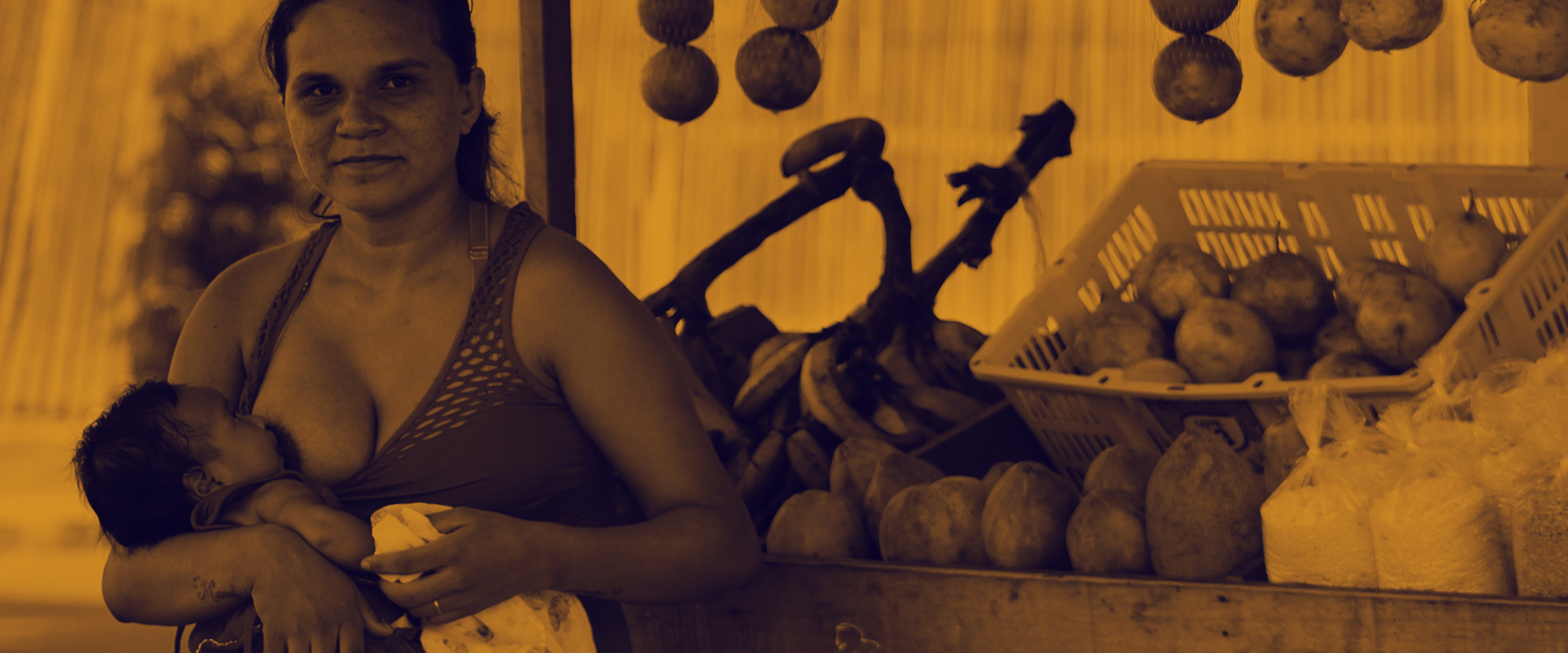 With no additional burden on household income, breastfeeding is a low-cost
way of feeding babies and contributes to poverty reduction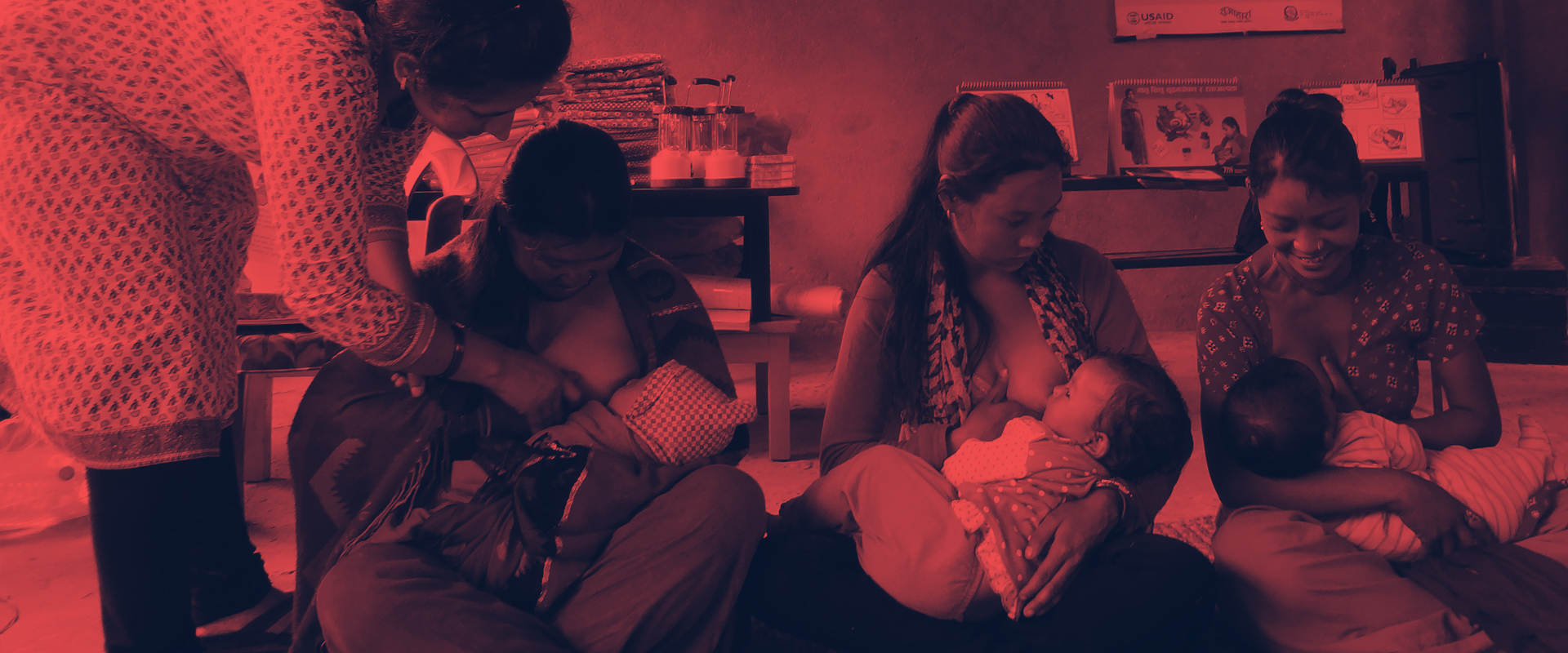 Nutrition, food security and poverty reduction are fundamental to achieving the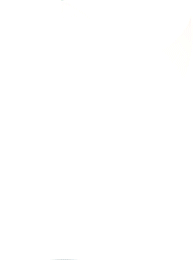 The logo features the WBW-SDGs Campaign triad of two adults and an infant, which reinforces the importance of working together to protect, promote and support breastfeeding. Branches, leaves and sprouts represent growth and development. The line extending from the triad and sprouting into leaves are the links between breastfeeding and nutrition, food security and poverty reduction. This reflects the WBW2018 sloganBreastfeeding: Foundation of Life.The ochre colour of WBW2018 graphics is consistent with the WBW-SDGs CampaignThematic Area 1.
COPYRIGHT NOTICE:WABA asserts all rights under the Berne Convention over the image known as SDG-WBW18, displayed here. This copyright is subject to fair use, with appropriate attribution to WABA. The image may be used in celebrating World Breastfeeding Week and other activities related to the protection, promotion and support of breastfeeding. The image must not be changed in any way or used in any way that damages WABAs reputation, whether by content, context or association. Permission must always be sought before the image is used in any commercial activity. The image known as SDG-WBW18 must not be used in any activity sponsored by companies producing or marketing breastmilk substitutes, related equipment and complementary foods. WABA encourages the reporting of any breach of this ethical stance .my.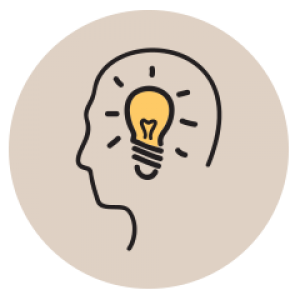 INFORM people about the links between good nutrition, food security, poverty reduction and breastfeeding
breastfeeding as the foundation of life
with individuals and organisations for greater impact
action to advance breastfeeding as a part of good nutrition, food security and poverty reduction
We all have an important role to play in ensuring the growth, development and survival of children around the world.
Stay connected for more updates, materials and resources!
World Alliance for Breastfeeding Action (WABA) is a global network of individuals and organisations concerned with the protection, promotion and support of breastfeeding worldwide based on the Innocenti Declarations, the Ten Links for Nurturing the Future and the WHO/UNICEF Global Strategy for Infant and Young Child Feeding. WABA is in consultative status with UNICEF and an NGO in Special Consultative Status with the Economic and Social Council of the United Nations (ECOSOC).
WABA coordinates the annual World Breastfeeding Week campaign. WABA works closely with many organisations and individuals. Our partners in this effort include:the Academy of Breastfeeding Medicine (ABM),International Baby Food Action Network (IBFAN),International Lactation Consultant Association (ILCA),La Leche League International (LLLI),United Nations Childrens Fund (UNICEF),World Health Organisation (WHO),Food Agricultural Organisation (FAO)and several other international organisations.
WABAs work, including World Breastfeeding Week, is made possible through the generous support of theSwedish International Development Cooperation Agency (Sida).
SPONSORSHIP:WABA does not accept sponsorship of any kind from companies producing breastmilk substitutes, related equipment and/or complementary foods that displace breastfeeding. WABA encourages all participants of World Breastfeeding Week to respect and follow this ethical stance.